Это не просто печь, как декорация или камин- это настоящая печь для пиццы. Да, да! В дополнении- моде много различных рецептов этого потрясающего блюда.
Можете попробовать сами!
Печи также бывают нескольких цветов.
Downloads >
The Sims 4 >
Game Mods >
Mods that don't fit in any other category.
15 mini pizzas for restaurants (and home) Custom food. Update 7-2-2017-Toddlers-vampires patch update
Description
Files 1
Related Uploads
Comments 91
Hello guys and girls. You requested too much this and finally here its. Hope you like.
Hello I update the mini pizzas for the toddlers patch finally and for the latest vampire patch (this last not neccesary, but who knows) So please download the new version.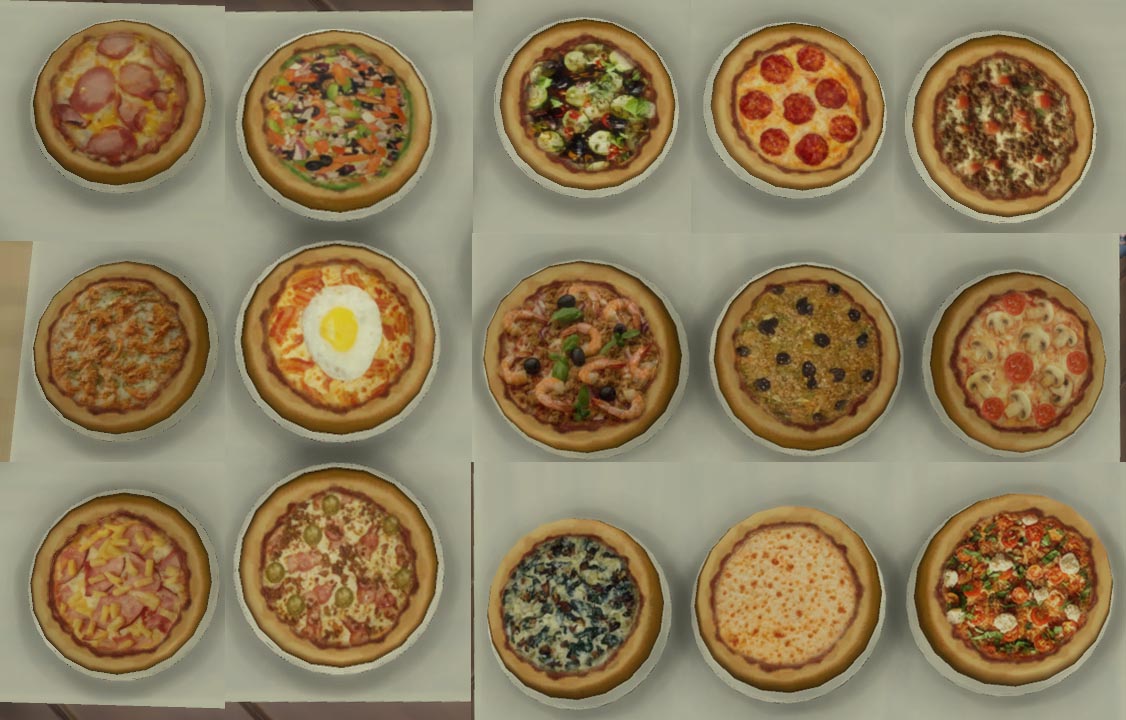 I received much suggestions of the pizzas from the clay oven to be available for restaurants. Sadly the normal big versions and the clay oven canot be usable at restaurants. But I create the original 15 pizzas into mini single serving pizzas that can be ordered at restaurant or crafted at home.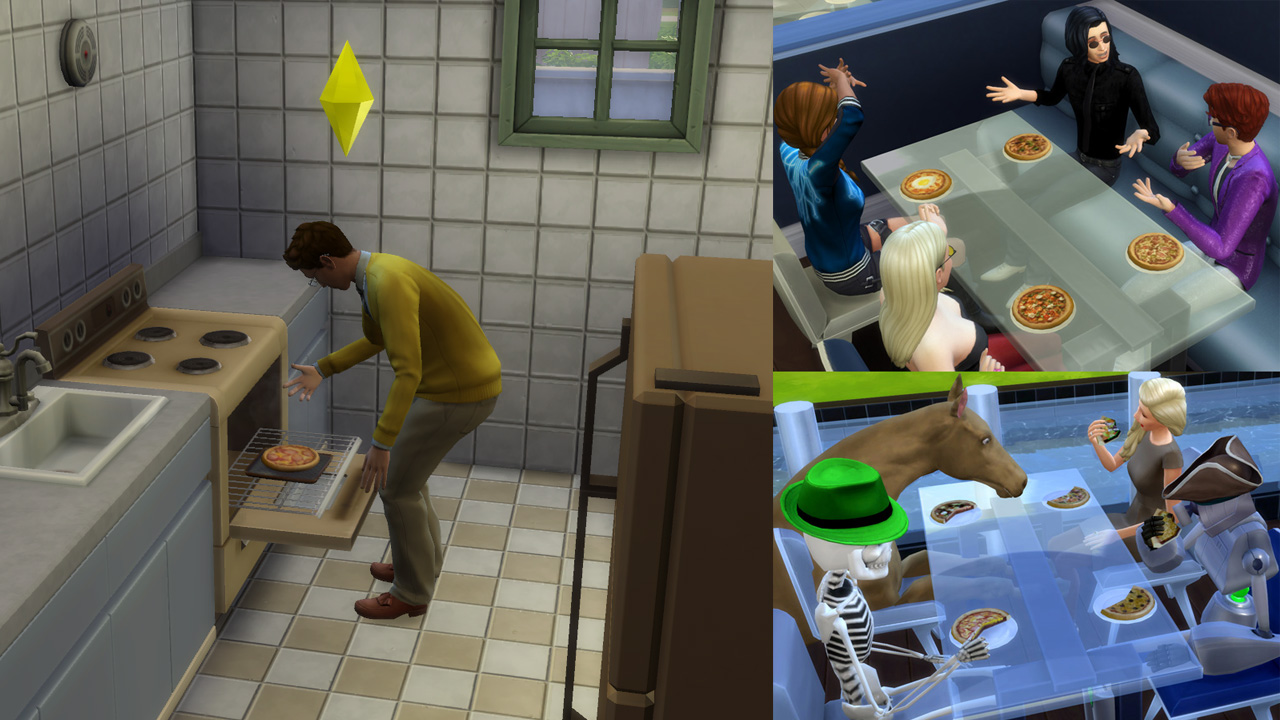 For home crafting you need the custom food iteractions version 1.7 So you can cook them on any stove at the cook custom recipe menu.
Or download one of my ovens plus the original clay oven that has the corresponding pizza iteractions
Rustic Clay Oven (the original one)
Sim-plicity built in oven
For restaurant you need to select them from the customize menu option when you create your restaurant. So pizza restaurants is now a reality!!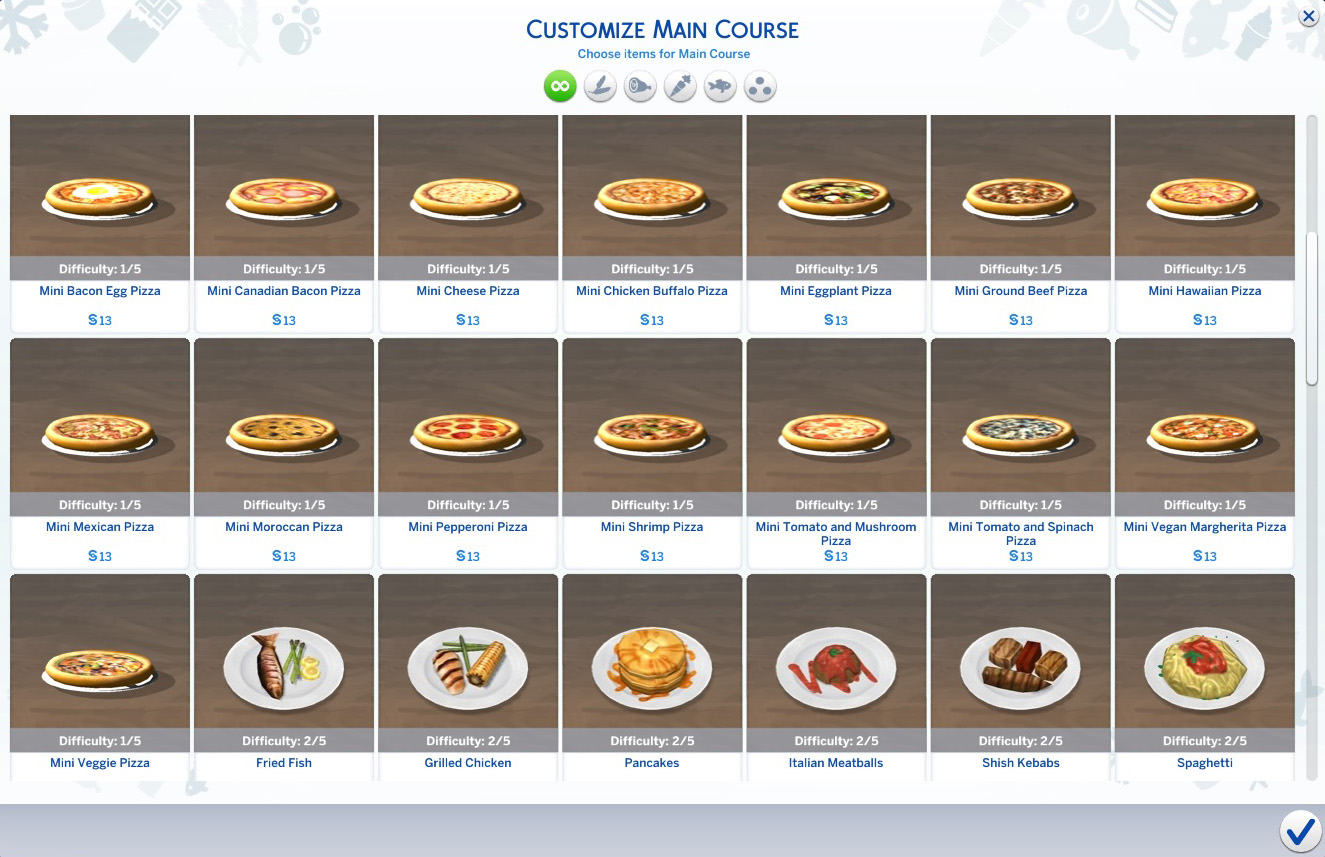 In restaurant they appears in the main course tag. Some in meat, another in vegetarian and one in seafood.
Restaurant menu and images courtesy of Esmeralda who test them because I dont have Dine Out =P.
Any comments will be appreciated.
Mini pizza single serving.
HI/Med
348 faces 247 vertex
346 faces 290 vertex
Mini pizza baking pan
194 faces 141 vertex
Cloned baking pan has no shadow mesh
Additional Credits:
MTS, Sims 4 Studio «jackpot», Esmeralda who test them for restaurants and icemunmun for their tips and help on making custom food and how to appear them in restaurants.
| | | | |
| --- | --- | --- | --- |
| Filename — Tip: You can click the magnifying glass to see the archive contents | Size | Downloads | Date |
1. Download: Click the File tab to see the download link. Click the link to save the .rar or .zip file(s) to your computer.
Read the upload description for installation instructions. If nothing else is specified, do the following:
2. Extract: Use WinRAR (Windows) to extract the .package file(s) (if included, ts4script as well) from the .rar or .zip file(s).
3. Cut and paste the .package file(s) (if included, ts4script as well) into your Mods folder
Windows XP: Documents and Settings\(Current User Account)\My Documents\Electronic Arts\The Sims 4\Mods\
Windows Vista/7/8/8.1: Users\(Current User Account)\Documents\Electronic Arts\The Sims 4\Mods\
Anyone can use both .rar and .zip files easily! On Windows, use WinRAR.
If you don't have a Mods folder, just make one.
Mod still not working? Make sure you have script mods enabled

The modding community continues to impress!
Mod The Sims member necrodog created a Mod for The Sims 4 that not only introduces 6 new Pizza Recipes, but also lets you Bake them in the comfort of your Home using a custom-made oven!
The 1,000 Simoleon-worth Rustic Clay Oven has a special 'Bake Pizza' interaction (among other basic stove interactions) that will allow you to bake 6 following Pizza recipes:
Using the mixture of previous baking animations, necrodog made the whole process of baking Pizza realistic!
You can get this Mod by clicking the download button below. I tested it myself and it works flawlessly with the latest update.